Looking for a new job can be a challenge. Perhaps you don't know where to look, what you want to do or it's been while since you looked for a new job.
We've put together some links and ideas to help you be more informed in your search and try to gain more understanding of today's job market and how to fit yourself in it.
Surfing job boards online is a good first place to search when looking for a job, but there are also lots of other places you can explore to make sure you are up-to-date with the ever-changing world of jobs.
Job Centre Plus
will guide you through the range of online job searches to get the best results. Use their site to find jobs, for interview tips and how to write a CV to get you noticed.
Keep up- to- date with the current job market in Lincolnshire by using the Find a Job website. Currently there are at least 2,459 Jobs in Lincolnshire (dwp.gov.uk) being advertised just a click away.
Ever wondered about the different roles Join Us (lincs.police.uk)within the Lincolnshire Police. Why not take a look at their current vacancies Vacancies (lincs.police.uk)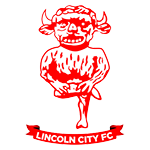 For the most up-to-date vacancies at Lincoln City Football Club click on Current Vacancies – Lincoln City (weareimps.com). Opportunities range from Turnstile Operatives to Sports Tutors and much more.
If you are looking for a full or part-time job or even some temporary work – visit Job Help. You can also find hints and tips on applying for jobs, redundancy advice if you haven't done so for a while. Go to Job Help for updates about local events and vacancies.
Apprenticeships
An apprenticeship is a genuine job and under all circumstances an apprentice will be employed from day one. Apprenticeships combine practical training in a job with study. They are available to anyone over the age of 16 and have no upper age limit.
An apprentice will:  work alongside experienced staff; gain job-specific skills; earn a wage and get holiday pay; be given time for study related to their role (the equivalent of one day a week). Find out more about how apprenticeships work at GOV.UK Apprenticeships.
If you're looking for a change of role or want an apprenticeship to start you on your career, the Gov.UK site can help you search for local vacancies at Find an Apprenticeship.
You might be unsure about your next step-you want to study but need to earn a wage.  Jobs and Careers offer advice on degree apprenticeships – a chance to get the best of both worlds.
Traineeship
A traineeship is a course with work experience that gets you ready for work or an apprenticeship. It can last up to 6 months. You won't be paid but may get expenses for travel and meals. You can apply if you're: eligible to work in England; unemployed and have little or no work experience; aged 16 to 24 and qualified below Level 3. You will get support with maths and English, developing skills for the workplace.
As we increasingly use the internet to search for new jobs, hoaxers are taking advantage and that dream job might not be all it says it is. Whenever you search online, remember to take care with your personal details and double-check the details. Take some time to read the Job Scams and Employment Fraud guide so you are aware of some of the pitfalls of online job searching.