As life around us changes, it's often a time we think about starting a new career or look to re-enter the job market. Uncertainty about what the future holds is making employers more cautious, with demand for some roles increasing and others seeing a reduction in the workforce.
Talent Academy:
With this is mind have you ever considered a career in the health and care sector? Did you know there are over 350 different health and care careers including those that support a wider team and work alongside medical and other professionals for the benefit of patients and the public. Hardly surprising that the NHS is one of the largest employers in the world with over 1.3 million staff. Why not explore The Lincolnshire Talent Academy's website where you will find lots of useful information about careers in the health service, apprenticeships, work experience and lots more by clicking here.
LCC employer of choice
At Lincolnshire County Council the following statement is at the heart of our values and behaviour:
"We are proud to work here for the benefit of our customers and communities"
We deliver services through a number of professional teams such as -:
Civil Engineering, Legal, Planning, Finance, Digital & Performance, Procurement, Project Management, Public Health, Social Care for both Adults and Children, Registrars, Teaching and Growth of our Community to name a few.
We support our teams by developing skills, knowledge and behaviours and currently have over 300 colleagues, aged between 16 and 65 undertaking apprenticeships that range from entry level to Masters. We work with experienced training providers, colleges, and universities to make this happen.
Our commitment to the development of our colleagues means that we maximise their resilience and capacity to do their job well.
Having taken advantage of vacancies and secondment opportunities to develop, many of our employees have had varied careers with us. This creates a flexible and agile team who provide effective services for Lincolnshire.
Explore Lincolnshire County Council's latest vacancies here Search results – Lincolnshire County Council
National Career Service:
Within Lincolnshire, Futures for You currently provide 1-2-1 impartial, confidential careers and employability support over the telephone, via WhatsApp, Microsoft Teams and webchat to anyone over the age of 19 or anyone over the age of 18 who is in receipt of benefits. For further information contact the National Careers Website or call 0800 100 900 or book a session in your local area by using the appointment booking site https://10to8.com/book/nationalcareersserviceem/
Redundancy – what help is out there
Are you affected by redundancy or a company restructure? If you are you are not alone and help is at hand. The National Careers Service can provide professional, skilled and impartial careers advice and support covering many subject areas such as CV writing, interview skills including digital interviewing, how to effectively job search in a digital world as well as providing rapid response to redundancy support.
The rapid response to redundancy program may be able to support you with gaining funding for training to support you with finding new employment, this is only available to people who are at risk of redundancy or within the first 13 weeks of the redundancy date. To discuss further, see if you are eligible and to access this support you will need to have an appointment with a National Careers Service adviser either over the telephone, using Microsoft Teams or face to face. For more information please contact 0800 100 900.
Apprenticeships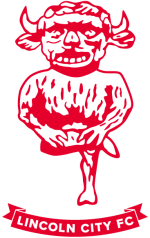 Whether you're 16 or 60, modern apprenticeships provide the training, experience and qualifications that open up a route to access high-level roles. Listen to how Lincoln City CEO Liam Scully started his career as an apprentice by clicking the link, making the most of opportunities and developing his skills on the job to pursue a career in the world of football.
FindApprenticeships.co.uk is for you to actively find and apply to apprenticeship jobs advertised by leading employers and apprenticeships training providers. The website is regularly updated daily with apprenticeship job opportunities, to help you find an apprenticeship that's right for you.
Lincolnshire County Council has the responsibility of ensuring services are delivered all over the county and can offer an extensive range of apprenticeships. If you're keen to get into the world of work while gaining qualifications, then a Lincolnshire County Council apprenticeship might be the perfect career pathway for you.
Find out all you can about your new career before making your final choice.
The World of Work has all the information you need about the range of careers available in Lincolnshire. Find out about local industries all with a variety of roles that you could choose from.
One of the fastest growing job sectors is Healthcare. If you're looking for a career in the Health service use Find Your Career and answer questions to find which one of the 350 roles might be the job for you.
With 800 job descriptions, giving information about pay and the role explore-careers will help you make an informed choice.
Do you have the training and experience you need to change career?
If you need to brush up your training or take a course to set you on the right road, why not search our wide range of courses on 2aspire.org.uk. Courses are available across the county providing you with the opportunity to enrol onto classroom-based, distance-learning courses and virtual learning sessions, putting you in charge of when you learn.
Why volunteer, what's in it for me?
Look at Volunteering to gain that all-important experience a new employer will be wanting or to widen your network of friends. Who knows? You may be volunteering alongside someone who can help you with your new career.
Whatever you decide to do, there's lots of opportunity to find out with a click or two.