Let's talk about stress!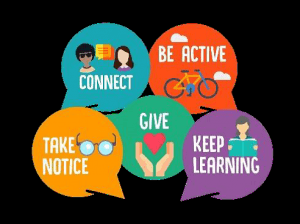 "Stress – a word I'm sure is one that is familiar to us all. It is something that we have all experienced to a lesser or greater degree at different points in our life – but what is stress?" In our latest newsletter, Stress Management, developed by ESH Consultancy and Training Ltd, we are going to explore stress. 
The newsletter explores different ways you can help yourself with Stress.  With such a challenging year for everyone, taking some time to relax and practice self-care (where you do positive things for yourself), striking a balance between responsibility to others and responsibility to yourself is vital in reducing stress levels. 'Mind' provide mental health support and information and have some tips and exercises that may help you to relax, which includes taking 'a mindful moment in nature'.
Now that Spring is in bloom, it may be a perfect time to get out and about in nature. Whether that is a walk amongst the countryside or a stroll along the coastline or for some inspiration for what to do outdoors with the family, Visit Lincolnshire have some great tips too! Or maybe take a look at our variety of wellbeing courses on offer on our website.
Please take a look at our 'Handy Top Tips' and see a list of websites below that may be able to support you.
Handy Top Tips – It's time to listen to others
Handy Top Tips – It's time to listen to what is around us
Handy Top Tips – It's time to listen to yourself
Find out the latest advice on face-coverings, managing your feelings and your wellbeing at www.mind.org.uk.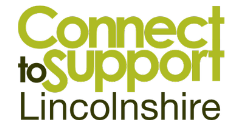 To find information about mental health support near you go to Connect to Support Lincolnshire.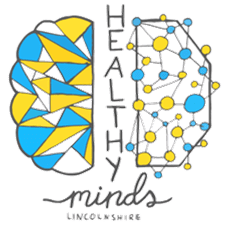 Healthy Minds Lincolnshire have developed a range of online workshops to support children/young people and families learn new strategies to manage a variety of emotional wellbeing concerns. Find a list of their workshops here.
Keeping in touch with people we trust is important for our mental wellbeing. Look at NHS anxiety tips for the facts and advice about how to cope if you are worried about the coronavirus situation.
"If you continue to feel overwhelmed by stress, don't be afraid to seek professional help. It doesn't mean you're a failure. It's important to get help as soon as possible so you can start to feel better." The Family Services Directory & Local Offer is your online guide to services and information on local organisations for parents, practitioners, children, young people, partners and providers.  
Have a look at some more Handy Top Tips.
Learning from Lockdown – Reducing Stress
Read our other Stay Connected! newsletters:
February 2021 – Flipping your Thinking
January 2021 – Setting Goals and Dreaming Dreams  
And to support you and others….
Action for Happiness – Monthly Action Calendar – Our monthly calendars are packed with actions you can take to help create a happier and kinder world. You can find other language versions there too!