In our 'Handy Top Tip – Doing what we can – Stress Relief' we talk Stress! "Stress occurs every day and is a normal part of human functioning – it can also have some benefits such as increasing motivation, but it can also cause us harm. Knowing how to deal with stress when it comes is a really important tool for us as adults and our children"
The NHS website can support you in identifying the symptoms of stress and suggests ways that you can reduce your stress levels. . 'Mind' also provides mental health support and information and has some tips and exercises that may help you to relax, which includes taking 'a mindful moment in nature'.
The National Trust has explains How walking in nature can help wellbeing.
"Going on a walk can revive us. Whether we explore quiet forests, look out over a rugged headland towards the sea or stroll around our favourite park, spending time in nature can give us a sense of peace." Not sure where to go? Visit Lincolnshire has some great suggestions for your next walk.
Please take a look at our 'Handy Top Tips' and see a list of websites below that may be able to support you.
Handy Top Tips – Doing what we can – Comforting at a distance
Handy Top Tips – Doing what we can – Structure and Routine
Handy Top Tips – Doing what we can – Stress Relief
Handy Top Tips – Doing what we can – The Emotional Cup
Find out the latest advice on face-coverings, managing your feelings and your wellbeing at www.mind.org.uk.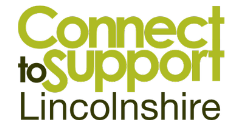 To find information about mental health support near you go to Connect to Support Lincolnshire.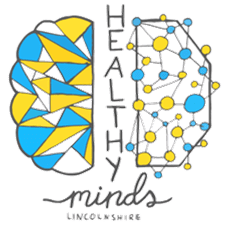 Healthy Minds Lincolnshire have developed a range of online workshops to support children/young people and families learn new strategies to manage a variety of emotional wellbeing concerns. Find a list of their workshops here.
Keeping in touch with people we trust is important for our mental wellbeing. Look at NHS anxiety tips for the facts and advice about how to cope if you are worried about the coronavirus situation.
"If you continue to feel overwhelmed by stress, don't be afraid to seek professional help. It doesn't mean you're a failure. It's important to get help as soon as possible so you can start to feel better." The Family Services Directory & Local Offer is your online guide to services and information on local organisations for parents, practitioners, children, young people, partners and providers.
Read our other Stay Connected! newsletters:
June 2021 – Let's Talk about Men
April 2021 – Stress Management
Be part of a group…
Stepping Stone Theatre for Mental Health – Based at Trinity Arts Centre, Gainsborough.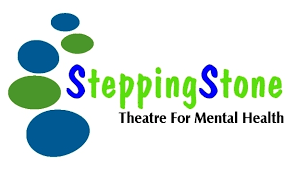 Don't Get it Right, Get it Written – Three online writing courses lead by Kate Hull Rodgers. 90 minute sessions of creative writing. Some of the exercises are about testimonial writing, some are about fictional writing. Classes are drop in, each session is a stand alone lesson. Tuesday at 12 pm, Friday at 6 pm and 7.45 pm. To join, one must become a member of the Stepping Stone Scribblers Writers Group on Facebook. Start by befriending Kate Hull Rodgers.
Stepping Stone Strollers – a walking group that meets each Sunday at 10 am, at Roses Sports Ground. We do a leisurely walk around the playing fields. There is a Stepping Stone Buddy Bench on route. The walk is followed by free cake and coffee or tea.
The Lock Down Legacy podcast – a podcast hosted by Bill. Interviews with every day people telling every day stories. Outlines what people have gone through during this Lock Down. Especially the stories of how the Pandemic has affected their mental health.
WOW – Women One o'clock Wednesday – an online support group for women. This is more than a virtual coffee group, this is an ensemble of friendship.
Soon to start up – Singing for Sanity – a face to face singing group, singing for fun, meeting at Roses, dates to be confirmed.
And to support you and others….
Action for Happiness – Monthly Action Calendar – Our monthly calendars are packed with actions you can take to help create a happier and kinder world. You can find other language versions there too!