Welcome to Learning for Digital Skills
The Department for Education has introduced a collection of job-related online courses, teaching numeracy, coding and internet skills.
The Open University and Google are among the providers.
Adults are being encouraged to improve their knowledge, build their confidence and support their mental health so they have skills they need to succeed after the coronavirus outbreak.
"Maths and digital skills are highly prized by employers," said Matthew Fell, chief policy director of the CBI business organisation.
The Skills Toolkit is a collection of training resources to help people use the lockdown to acquire jobs skills for when more businesses reopen:
The Open University is providing courses on basic maths and how to write computer code
Futurelearn is offering courses in digital skills and producing online content
Google has a course in digital marketing
Digital-inclusion charity the Good Things Foundation has resources to help people get started online
The Department for Education says the number of digital jobs is continuing to grow faster than in most employment sectors.
The online training during the lockdown is a preparation for the post-virus economy – with digital-related jobs expected to be more resilient than some other occupations.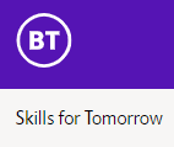 Whether you are going online for the first time or looking to improve your skills 'BT Skills for Tomorrow 'offers free digital skills courses for all ages and abilities. If you want to improve your working from home experience or get more from everyday technology there are hints and tips for you to find out more. Courses include; keeping your personal data safe, digital wellbeing and tips to create a productive work environment at home.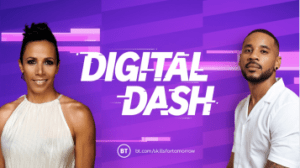 As children spend more time online it's not always easy for parents to know how to make sure they are keeping safe. You can help your child explore and get the most online at BT Skills for tomorrow. It has free tips and advice for parents on parental controls and gaming consoles through short videos as well as activities for children aged 5-11 to develop their coding skills and use logic and algorithms to play games.