1) Logging into TERMS
Welcome to TERMS!
TERMS is the Management Information System (MIS) created by West March Systems Ltd (WMS) and used by Lincolnshire County Council (LCC) for the ESFA ILR funding returns.
TERMS is accessed via a web browser of your choice through the web address:
This takes you to the "portal" login, where you will need to enter you portal details. The system will assign you to either Lincolnshire1 or Lincolnshire2, this is nothing to worry about as they both connect to the same TERMS database.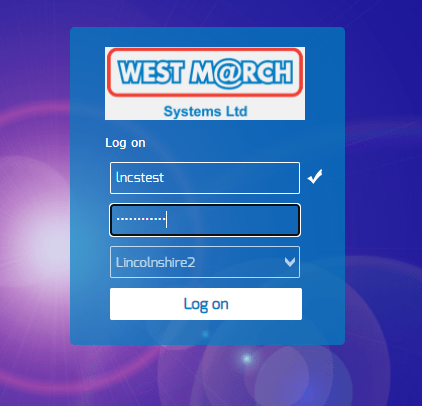 The Applications screen will appear.
Select the "TERMS" icon.
The first time you have logged in it will ask you to change your password.
Once you have done this it will take you to the "TERMS Evo login" screen
Next enter the TERMS license key also known as the "Evo ID".
LCC only has a limited number of Evo IDs which are currently maintained by Steve Bannister.
Again, the first time you log in to this screen you are required to change the password.
Note that the live system has a Blue background, whereas the test system has a Brown background.
Always login to the live system, unless notified otherwise.