As parents we all know how important play is as a child learns; it's how they make sense of the world around them. Through play they find out about themselves and others, learning how to express their feelings and manage emotions.
The Family Learning Team will be working with Children's Centres across the county, offering hour-long workshops for parents and carers of children aged 2-4.
Our workshops cover a range of topics from Healthy Treats, how to use Storysacks and simple craft ideas, to finding out how to help your child with those early stages of numbers and reading.
If you want to know more have a chat with staff at your local Children Centre or contact BS_learningLH@lincolnshire.gov.uk  if you would like more information.
Workshops now available for booking in various Children's Centres in Lincolnshire – take a look!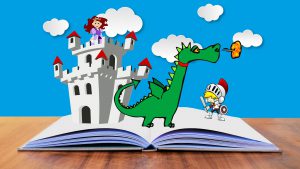 Early Years Alliance – Lincolnshire Hub 
The Early Years Alliance deliver the Best Start contract within Lincolnshire County Council's children's centres and in some outreach locations. This service has two elements: 
The Early Years Service, providing services for children and the Skills Development Service, which supports parents with getting into volunteering, adult learning and/or employment.
The First and Foremost national project — supports speech and language development to narrow gap at age 5 between disadvantaged children and their peers.
Whether you're a new mum or not, we all look for some guidance at times, especially when it comes to our children. So we've put together a short list of useful sites to support you and your young family as they develop and some ideas to help you get them ready for school!

NASEN have produced a downloadable booklet for families with young children who may/may not have special educational needs or disabilities. 'Time Together with your Toddler' has a range of different activities to do at home to fit in with you and your family. Find rhymes to sing and games to play using things you find at home alongside links to websites that help you support your child's development.
The Hungry Little Minds Campaign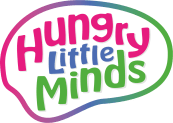 is a government site that has short videos and simple activities that are suitable for children from birth-5 year olds.
Cbeebies
presents a Baby Club from birth -18 months, which are 15-minute programmes, sharing simple play ideas, songs and stories with parents and their babies.

The Tots Talking app provides films and creative activities designed to increase the understanding of the importance of communication and language skills.

The Words for life app helps you understand the steps babies and children need to take in learning to talk and develop their reading skills ready for school.
Start4Life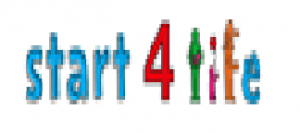 is a NHS site which offers help and advice during pregnancy, birth and parenthood. Look for the toddler and weaning recipes and answers to your questions during pregnancy.
As we all rely on more and more technology in our daily lives, children under 5 are spending more time online. Find out here how to keep your child safe and know what to do to help them develop good habits.
BookTrust

have put together some stories and activities perfect for babies and young children. If you need some ideas for songs or lullabies follow the link to watch Angeline Morrison singing the lullaby Dream Angus.