We are very proud of our Family Learning service in Lincolnshire. We have been delivering fun and exciting programmes countywide to our diverse learning families in schools, children's centres and community venues for more than 20 years as part of the Adult Skills and Family Learning Team.
Want to be a tutor for us?
We are especially proud of our tutors. With a range of experiences in education settings they are able to get it right to deliver quality sessions to all of our learners.
Tutors who work on our family learning courses are special people. Working with parents and their children, they are able to find the right balance between educating parents/carers, enabling them to support their children's learning and making learning fun. With basic skills, arts and crafts, ESOL, healthy eating and sustainability courses to deliver, the challenge of teaching a range of subjects keeps the role fresh and interesting.
Our adult skills tutors are just as exceptional. They form strong bonds with adults and young people who didn't achieve their full potential at school. Whether the learners are looking for qualifications to move on in their career or are ready for employment, our tutors are experts at personalising learning to get the best from everyone.
Our team of tutors include both former teachers as well as Adult Learning tutors looking for something a little extra in their career. They enjoy the flexibility of working hours that offer a positive work-life balance and the opportunity to travel to meet learners in a variety of settings.
In return we support our tutors with a dedicated project officer who will find the right courses and venues for them to deliver their courses and are there to support through the whole process. Regular tutor meetings and a 'buddy' system enables them to share good practice and support from each other. With our CPD opportunities we ensure their own development is kept up-to-date too. Find out more with our latest newsletter:
If you're interested in joining our team find out more contact us at: BS_learninglh@lincolnshire.gov.uk
Our tutors spend time finding the right resources for their courses. Keeping up-to-date with websites and links is important to make sure our learners get the right information. We all have those that we rely on – we've put together a list of some of our more trusted sites.
Following a recent upgrade skills workshop has more than 2000 free Functional Skills and Skills for Life resources. Regular updates with new resources help you to find resources for all learning styles.
iSLCollective

has a wide-range of useful worksheets for learners whose first language is not English. You can search for – and find – pretty much anything you need. There are some suitable for younger children too.
BBC Skillswise

has a collection of free videos and downloadable worksheets to help adult learners improve their reading, writing and numeracy skills.
With videos, worksheets, quizzes and practice papers, Corbett Maths has resources for all levels. It has a dedicated Primary site too – corbett maths primary.
There are lots of interactive resources at mathsbot.com. Try the starters to help get brain cells working and choose from the wide-range of GCSE resources to support your teaching.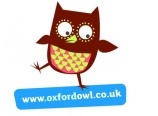 Oxford Owl offer support by age and subject area and information about reading schemes.
The School Run

is a similar site and has useful research-based information that is useful for that essential background knowledge when working with our learners. You can subscribe for the full package but that's not essential.
The Hungry Little Minds Campaign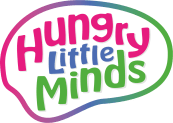 is a gov.uk site that is handy for early year's courses and child development. It offers short videos and simple activities.
National Careers Service is a gov.uk site that provides skills health checks and an assessment to help learners find the career for them.