Family Learning is all about families learning together. Our free courses are for parents, grandparents and carers to help you give your child a positive start in life and to help support your child's learning at home and school.
Although this year home learning has been a high focus for all families, it has always been important! Children spend most of their waking hours at home and everything you do to support their learning in their early years and through school helps them do better at school. With our creative activities and easy to make resources we'll show you how enjoyable and rewarding learning together is.
Under the current restrictions our workshops are online, from crafts and play to fun with numbers and fun outdoors. The hour workshops are delivered in a relaxed and informal way by supportive and knowledgeable tutors sharing their ideas of activities and games you can do together at home.
If you are unsure about how children are taught or find maths and phonics a new language, then our Family learning workshops and courses are just what you are looking for. Join in with other parents and find out how you can support your children to learn at school and at home. We have Family Learning workshops ready for you to enrol onto now and update them each week. Look at our Family Learning courses page to read the course information and find the course for you.
To offer the best learning experience, places on our workshops are limited. If the course you want to join is full or you can't find the one you want let us know by emailing BS_learninglh@lincolnshire.gov.uk.
Learning at Home
Our tutors are experts at suggesting activities to do together, that's why we are so successful with our Family Learning courses in our schools. Whether you want to know how to pronounce phonics correctly, find a fun way to teach fractions or want ideas for outdoor learning in your garden we can help.
Don't know where to start? It's easier than you think. Our resourceful Family Learning tutors have created videos to show you their fun-filled activities and offer guidance on websites to help you support your child's learning.
Video Links:
Meet the Family Learning Tutor
Meet Helen Freeman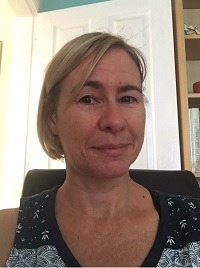 Hi, I'm Helen
I've been with the Family Learning team for about 4 years. I work in and around Lincoln.
I often deliver English and Reading courses, but I love teaching Healthy Living and Grow your Own – especially when we can do some cooking with the children!
Best wishes
Helen
If you would like to share your stories of you and your family trying out one of our activities, please complete the consent form 'LCC photography video guidelines' and send this as well as your story to BS_LearningLH@lincolnshire.gov.uk.
We would love to hear about how you are getting on and what else you'd like help with.